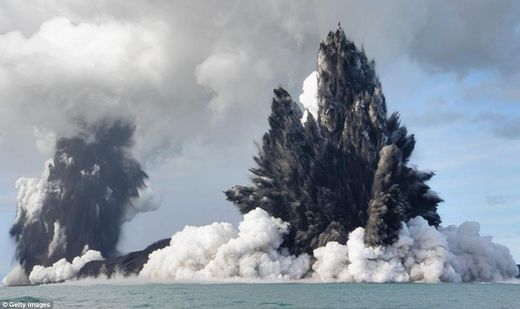 Perhaps in an effort to ward off yet another long cold winter, officially-sanctioned climate science has been pumping out hot air at exponentially-increasing rates of late. An IPCC report in September told us that global warming "
paused
" unexpectedly in 1998, and shows no sign of resuming. Actually, the work that went into that report found that warming had stopped altogether, but
the wording was altered
to describe it as a "pause". You'd think that a pseudo-acknowledgement like this from on-high would dampen the Global Warmists' enthusiasm, but you'd be wrong.
Their driven need to 'fit the facts around the policy' is illustrated by a couple of recent articles that caught our eye.
Here
USA Today
reports on the findings of a study that claims:
"The middle depths of a part of the Pacific Ocean have warmed 15 times faster in the past 60 years than they did during the previous 10,000 years."
Then this
BBC article
cites "the world's leading experts on ocean acidification", who claim that:
"The world's oceans are becoming acidic at an unprecedented rate and may be souring more rapidly than at any time in the past 300 million years, [...] causing a 30% loss of species in some ocean ecosystems."
And, as you can probably guess, these experts are certain that it's all your fault.
By now you know the drill:
You produce too much CO
2
---> this contributes to the 'greenhouse effect' --> planet heats up --> ice caps melt --> sea levels rise, etc...