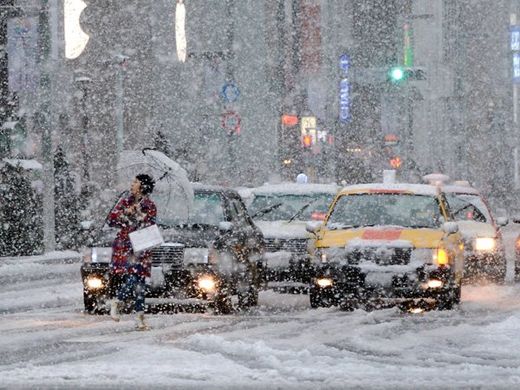 The heaviest snowstorm in seven years struck Tokyo Monday, causing thousands of car accidents and disrupting train travel just as the nation celebrated a unique national holiday.
Coming of Age Day, held the second Monday of every January, celebrates those who have turned or are about to turn 20 years old. Ceremonies and parties are held in communities across Japan, and the newly-minted adults often wear traditional kimono for the occasion.
But with wind-driven snow flying in the Japanese capital Monday, getting around proved difficult. Roads were clogged with slush, and the country's extensive rail network experienced delays. The snow was the first of this winter for Tokyo.