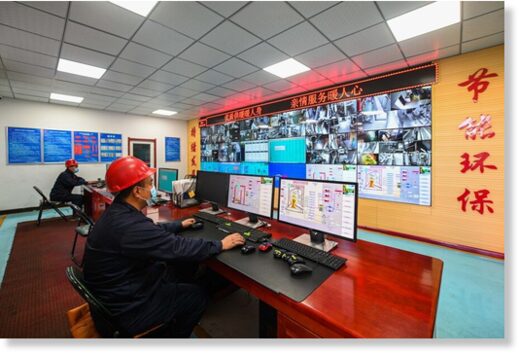 A cold wave has driven down the temperature to minus 7 degrees Celsius these days in Mohe, China's northernmost city.
However, local people don't mind the chill since the local authority started to activate the heating system a week ahead of the scheduled heating season.
With a new cold snap, sleet and light snow were forecast to hit Mohe on Saturday and Sunday, respectively.
The daily low temperature would dip to minus 9 degrees Celsius on Sunday.
Xin Haiqi, workshop director of Mohe Huapeng Heating Co., Ltd., said the company has prepared sufficient coal reserves and can timely increase its heating supply in response to extreme weather to ensure residents a warm and comfortable indoor temperature in the upcoming winter.
The border city in Heilongjiang Province is one of China's coldest places in winter, where the heating period lasts up to eight months.