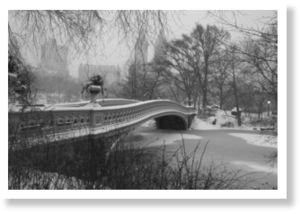 The polar vortex that gripped much of the country has moved on, but don't get too comfortable - another round of
frigid air
is expected to arrive next week across the northern U.S., from the Dakotas eastward to New England.
It'll be cold, but not the life-threatening cold of last week when subzero temperatures enveloped much of the country and contributed to at least a dozen deaths.
Temperatures will start falling over the weekend into Monday, said Bob McMahon, a meteorologist with the National Weather Service.
The cold is expected to persist until Thursday, just in time for a second blast of frigid air to move in and keep temperatures about 10 degrees below average
, he said.