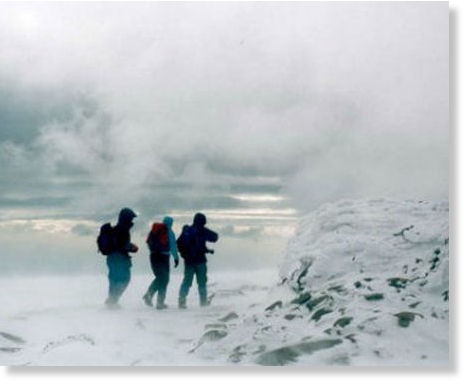 According to British academics, Ireland and the UK should brace themselves for severe winters for the coming years, as solar activity is low. Last winter, the coldest in over 45 years, gave Ireland a taste of what's to come.
A United Kingdom-based forecaster Exacta Weather has issued a severe winter weather warning for 2011 - 2012. James Madden, from Exacta, said they have been correct over the last two years.
This year they predict record breaking snowfall and freezing temperatures once again.
Madden said that as well as the lower solar activity, the dust and ash particles released by the recent volcanic eruptions in Iceland and Chile would also contribute to cooling down of global temperatures. He said, "Converted sulfur dioxide emissions from volcanic eruptions can also cause sunlight reflection in the atmosphere."

Comment: Not to mention other contributing factors, like comet dust.

Comet dust is electrically-charged and is causing the earth's rotation to slow marginally. The slowing of the rotation is reducing the magnetic field, opening earth to more dangerous cosmic radiation and stimulating more volcanism. The volcanism under the sea is heating the sea water which is heating the lower atmosphere and loading it with moisture.

The moisture hits the cooler upper atmosphere and contributes to a deadly mix that inevitably leads to an Ice Age, preceded for a short period by a rapid increase of greenhouse gases and "hot pockets" in the lower atmosphere, heavy rains, hail, snow, and floods.