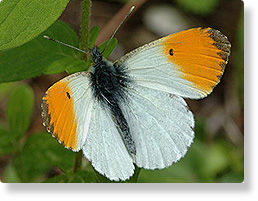 Butterfly numbers have fallen to a new low, according to data from the UK Butterfly Monitoring Scheme.
British butterflies have been declining steadily for years. The new statistics show that recent wet summers have accelerated these declines. Heavy rain makes it hard for butterflies to survive - they can't fly in the rain and that means they can't reach the nectar they feed on. Rain also reduces breeding success.
The relative absence of breeding during the dire summer of 2007, the wettest on record, impacted seriously on butterfly numbers last year.
The statistics confirm conservationists' fears that 2008 was the poorest summer for butterfly numbers for more than 25 years.
For 12 species 2008 was their worst year since records began in the mid 1970s.