Extreme Temperatures
---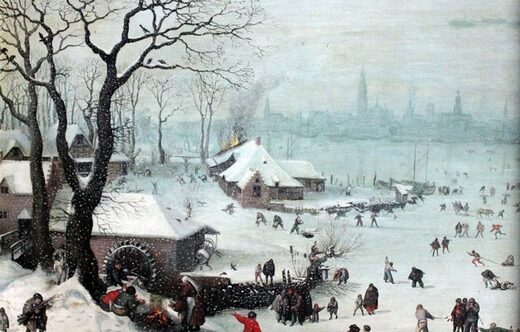 Following its coldest APRIL since 1922, England is now on for its coldest MAY since record-keeping began some 362 years ago-since the Maunder Minimum (1645-1715)!
Back in 1659, England was still processing the death of Richard Cromwell, who, after the execution of King Charles I, had ruled the Commonwealth of England for 5 years. The year 1659 is also the start date of the
Central England Temperature (CET)
dataset, which has proved an invaluable resource for meteorologists and climate scientists alike. Astonishingly, what the dataset reveals in 2021, in this time of supposed "catastrophic global heating," is that England is on for its coldest May in more than three and a half centuries
(at least).
Even more astonishingly, note that 1659 falls within the early-stages of the Maunder Minimum (1645-1715)
-a period of reduced global temperatures correlating with historically low solar activity during which the Sun was often devoid of sunspots for years and even decades at a time.
Therefore, what the English are experiencing this May eclipses the extreme lows documented during the last full-blown Grand Solar Minimum.
"Snow in May,"
reports
the BBC.
"Lake District skiers 'giddy' in unseasonal weather," continues the headline.
Comment:
We're entering an ice age. Its effects will likely be felt within the coming year, and its devastating consequences over the next 3-5 years.
See also:
---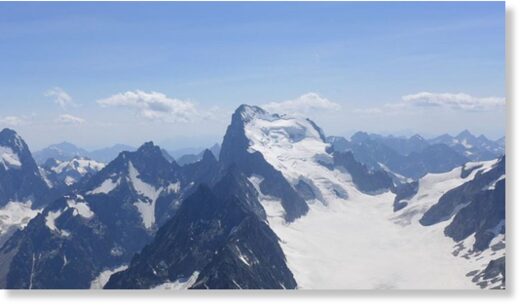 Two avalanches in the French Alpine region of Savoie left seven people dead Saturday, prefecture sources said.
Local authorities had already warned Friday of unstable snow formations given a recent falloff in temperatures.
The first avalanche occurred late morning at Valloire, a village close to the 2,642-metre (8,670 foot) Col du Galibier mountain, killing four local people aged between 42 and 76.
They were among a five-strong group of walkers one of whom was found safe and well by rescuers after two helicopters were scrambled.
---
All About Lapland
YouTube
Thu, 06 May 2021 11:36 UTC
---
---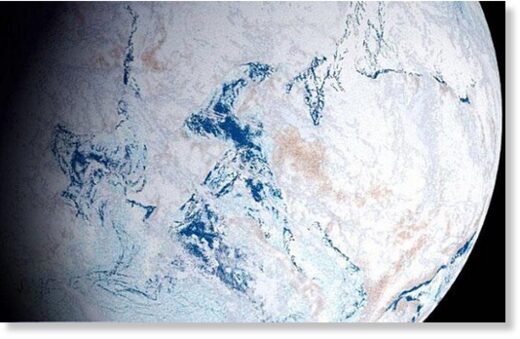 Experienced data analyst, 10-year Wall Street veteran, and self-proclaimed "Mrs. Smarty Pants,"
Zoe Phin of phzoe.com
crunches the data on GLOBAL SNOWFALL and reveals a surprising trend (surprising to the alarmists, at least).
Zoe was curious to know what the global snowfall trend was in this era of "extreme global warming."
"Luckily," she writes, "NASA covertly provides us with all the necessary data to figure this out."
Zoe downloaded all available monthly images from 1980 to 2020 (inclusive), such as the one shown here:
---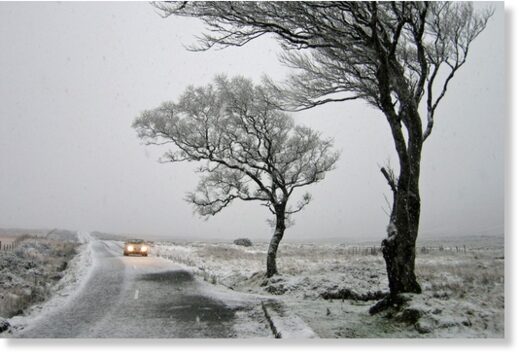 According to Irish Meteorological Service's monthly report (issued May 5, 2021), Ireland just suffered a historically cold month of April.
Dominating high-pressure systems set up to the west or northwest of Ireland, reads the
report
, which brought brutal polar air masses over the country, leading to below average temperatures.
The cold was intense.
Across the country, ALL weather stations logged a mean air temperatures that was either at or below their Long-Term Average (LTA) for the month; in fact, only one station matched their LTA - see Newport in the chart below:
---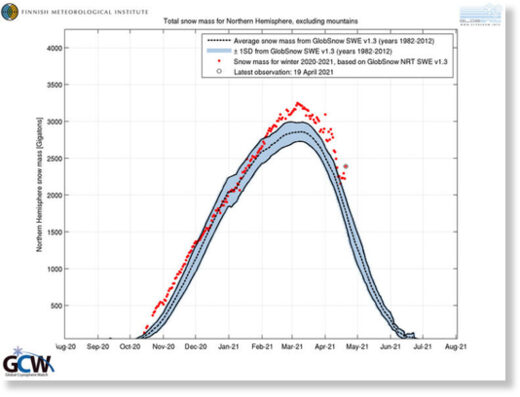 Interesting how this can happen during a period of 'global warming,' isn't it? You don't suppose we're being played do you?
Northern Hemisphere snow mass is an historic 700 gigatons above average. (A gigaton is one billion tons, so that means it's an historic 700 billion tons above average.)
Image from the Finnish Meteorological Institute, date 19 April 2021.
Thanks to Oly for this
link
.
---


April sure felt a chilly month across much of the Northern Hemisphere, and the official data from individual nations is now proving just how historically cold it actually was...
THE NETHERLANDS
With an average temperature of just 6.7 degrees Celsius, last month was
Holland's
coldest April since 1986 (solar minimum of cycle 21) — temps finished 3.2 degrees C. below the norm of 9.9 degrees C., reports Weer.nl.
The month actually finished up colder than February
April's lowest temperature was posted in the village of
Eelde, Drenthe
when the mercury sank to a Tulip-freezing -4.5C (23.9F) on April 26.
Furthermore, the late-season chill also delivered a total of 10 snow days, and with April's climatological average sitting at just 2.5 snow days, this makes it the most snow recorded in the Netherlands in April since 1977 (solar minimum of cycle 20).
---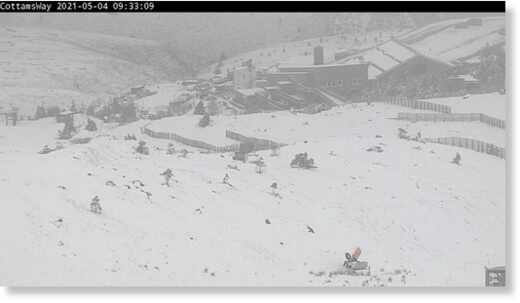 A blanket of snow has fallen across the Scottish Highlands as a chill sweeps the country in May.
Several inches of the white stuff was spotted in the Cairngorms in the north of the country - making for good skiing conditions on the mountain range.
The adverse conditions has even astounded locals who are used to the wintry weather throughout the year.
Gary Hodgson, who owns a walking company up in the Highlands, said that 'it is still winter' as he shared a picture of the white stuff on Coire Cas car park in Aviemore this morning.
---