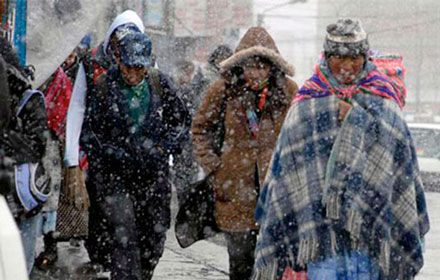 The Cattle Raisers Federation in the northeastern Bolivian province of Beni reported Thursday that at least 60,000 head of livestock have died due to the cold wave that has beset the Andean nation for a week.
Federation director Carmelo Arteaga said that the situation "is desperate" and added that the sector needs $1 billion to repurchase the cattle that have been lost and to create the conditions to face natural disasters, radio Erbol reported.
Beni, Bolivia's main beef-producing province, was one of those most affected by serious flooding registered in the country between October and March, when thousands of head of cattle also perished.