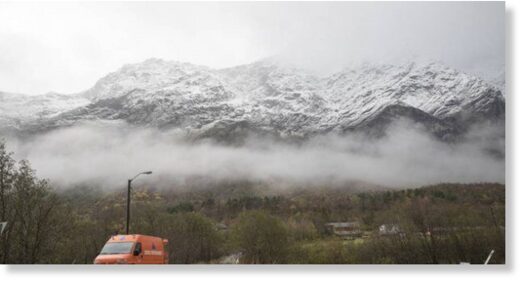 After an unusually warm June, Norway's July summer holidays got off to an extremely chilly start over the weekend. Strong winds, heavy rain, hail and even some snow caught many tourists by surprise.
Slippery roads and as much as 30 centimeters of snow in the mountains
prompted warnings from state highway officials that motorists shouldn't drive over mountain passes without snow tires on their vehicles. One mountain lodge,
Sognefjellshytta, reported a new record low temperature for July of
minus-7.2C
late Saturday night,
and so did several other weather stations in the mountains of Southern Norway.