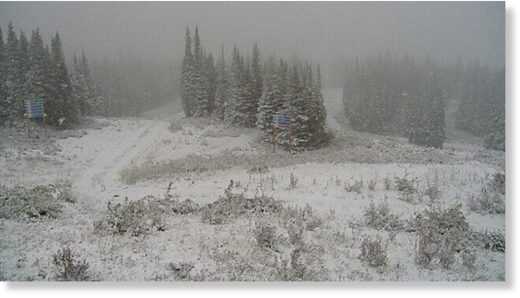 Yes, there was snow falling on the Coquihalla and some BC Interior ski hills, but that does not mean summer is over.
It does mean things are cooling down a lot.
From a record heat wave in June that lead to one of the worst fire seasons on record, a cold front has a brought a drastically different climate to the region.
Lisa Erven, Environment Canada meteorologist, said the cool temperatures on the last day of August resulted in flurries in certain areas including Silver Star, Whistler and parts of the Okanagan Connector, but as the day progressed, things warmed up and the snow disappeared.