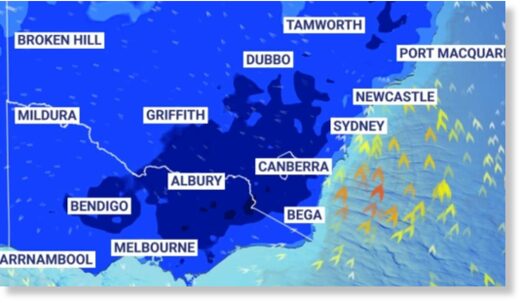 Arctic air continues to descend unusually-far south, while Antarctic air continues to ride anomalously-far north. The culprit is low solar activity, namely its weakening of the jet streams, and the upshot is COOLING across the lower-latitudes (where us humans reside).
AUSTRALIA
Swathes of Australia are shivering through a record-breaking cold snap, with the frosty mornings set to continue across eastern parts through the weekend.
The mercury in Sydney dropped to 8.6C (47.5F) at 7am early Thursday, marking the fifth-straight day of mornings below 9C (48.2F).
Not since the year 1967 has Sydney experienced a colder streak in May.
Back then, the temperature fell below 9C (48.2F) for six nights in a row.