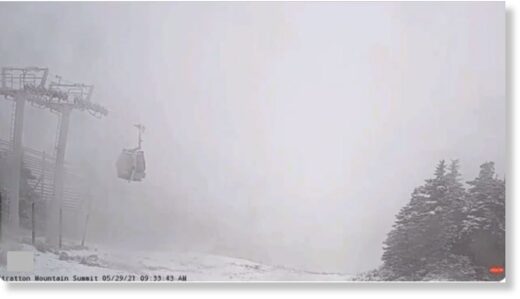 It was a rainy start to Memorial Day weekend in Boston on Saturday — and a snowy one in part of Vermont.
The peak of Stratton Mountain was blanketed in heavy, wet snow overnight Friday into Saturday morning,
canceling gondola rides, mountain biking, and yoga sessions at the Stratton Mountain Resort.
Snowfall during the spring isn't uncommon on the mountain,
but late May is unusual.
Andrew Kimiecik, a marketing communications specialist for the resort, said a small storm hit the mountain during the first week of May last year.
"One out-of-place storm in May isn't always unusual, but to see one this late in the month is a pretty uncommon occurrence," Kimiecik said.