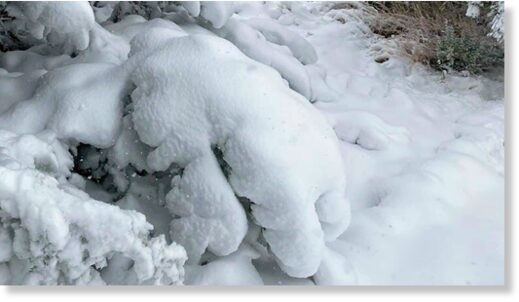 The late May snowstorm that dumped as much as 30 inches of snow in the high country of the Arkansas River watershed basin last weekend brought welcome moisture to the region, but drought conditions are expected to persist.
On Monday, the basin's snowpack reading came in at just 66% of normal. Although below average, that reading was more than double last week's figure, according to Natural Resource Conservation Service
data compiled by the Arkansas River Watershed Collaborative.
Three-day snowfall amounts from last weekend's storm totaled 30 inches in Buena Vista, nearly 25 inches in the Twin Lakes and Leadville areas, 20.8 inches in Salida, 17 inches in Canon City and 10.7 inches in Westcliffe, according to the National Weather Service.