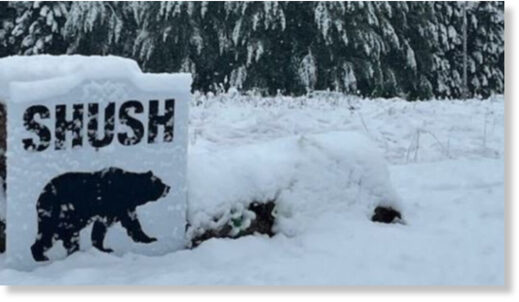 Fall took a back seat to winter-lite in the mountains of eastern Arizona on Thursday,
with snow coming down on the last day of September.
Sunrise Park Resort in Greer reported 2 inches of snow dropped overnight and more was dropping. The ski season at the White Mountains park is tentatively scheduled to open Dec. 3.
Top elevation at the park is 10,700 feet.
The National Weather Service in Flagstaff also said snow dusted the San Francisco peaks (highest point is 12,633 feet above sea level) and that temperatures had dropped below freezing at the Bellemont office, which logged 29.6 degrees. The freezing point for water is 32 degrees.