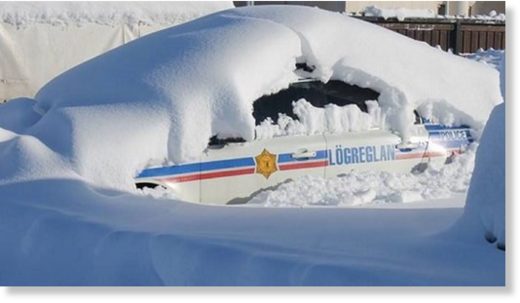 Nearly a hundred and fifty people had to be rescued by ICE-SAR yesterday after their vehicles got snowed in on the Ring Road around the Eyjafjöll mountains and Jökulsá á Sólheimasandi glacial river in South and Southeast Iceland on Thursday night, RÚV reports.
The trouble started around 5pm on Thursday, when police in South Iceland were notified that
a car had gotten stuck in the snow on the bridge over Jökulsá á Sólheimasandi glacial river, blocking all other traffic. By the time police arrived, many other vehicles had queued on either side of the bridge while heavy snow continued to fall. In the end, ICE-SAR had to transport passengers from 45 vehicles to temporary overnight accommodations
, either at a hotel in Skógar or a shelter that the Red Cross opened in Heimaland.