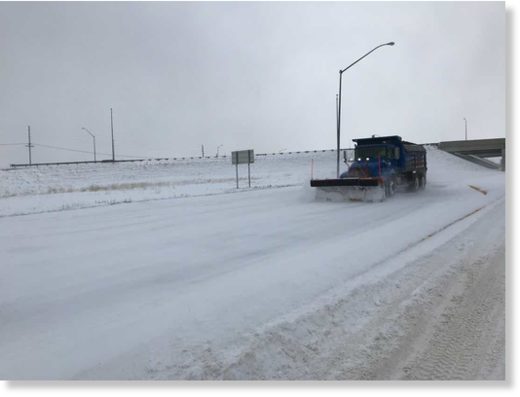 The storm is exactly what they said it would be:
snow accumulations of up to a foot, drifting snow making highway travel hazardous and subfreezing temperatures putting a strain on livestock producers.
In other words a typical spring storm in Montana.
"Last night was pretty much an every hour, hour-and-a-half check because they wouldn't have lasted through too long out there in that wind," said Dana Darlington, a Stanford area rancher describing the effort it took to keep his newborn calves alive.
"We got about five-, six-inches of snow and about a 40-mile-per-hour east wind all night long,
so it was pretty tough," he said. " We had some calves in a new windbreak, and we thought that would be the answer, but it was swirling around so hard that they were pretty iced up this morning."