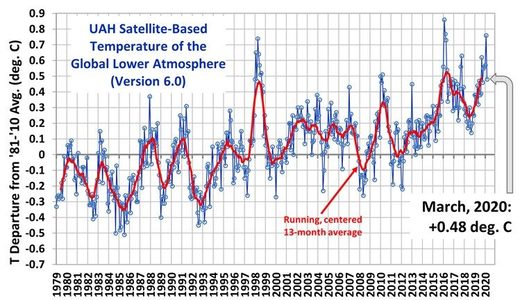 The Global Lower Atmosphere plunged 0.28C in March to
0.48C
, from its
(expected early-year)
high of 0.76C in February.
Looking at the Sun, the cycles, the past, and the graphs, it is reasonable to assume there's only one trend from here on out, and that's down...
Take the previous anomalous "warming spikes" on the UAH Satellite-Based Temperature of the Global Lower Atmosphere chart
(below)
— they generally occur at the beginning of a year, and then are quickly followed by a sharp downward plunge: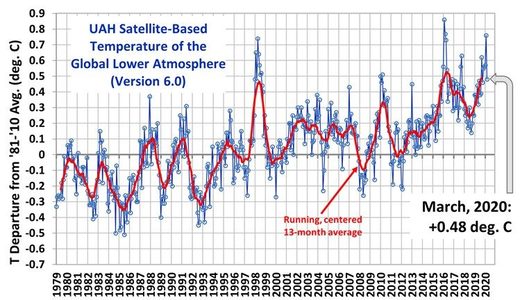 A continuation of March's sharp downward plunge
(with the odd bump on the way)
is highly probable over the months ahead, and we can now consider a reading below baseline by the end of the year "likely".
The
Grand
Solar Minimum
is intensifying.