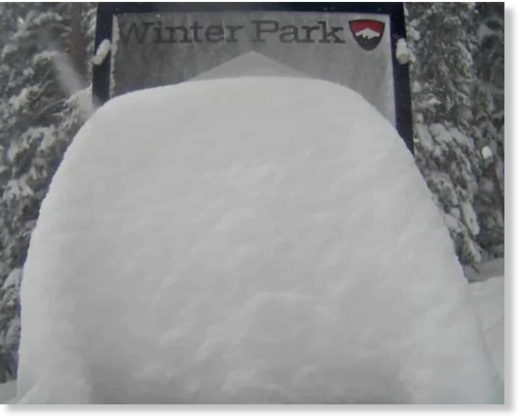 Heavy snow closed roads across the county Friday, with some parts of Grand seeing more than 30 inches of accumulation.
The National Weather Service recorded 32.5 inches of snow at Berthoud Pass in the last 24 hours. Winter Park saw 30 inches and Grand Lake got 18 inches.
Rabbits Ear Pass has accumulated over 50 inches in the past day.
Meteorologist Joel Gratz of OpenSnow.com is reporting 30 inches at Winter Park Resort from the storm.
He predicted a dry day Saturday, with another storm coming in Saturday night through Monday.