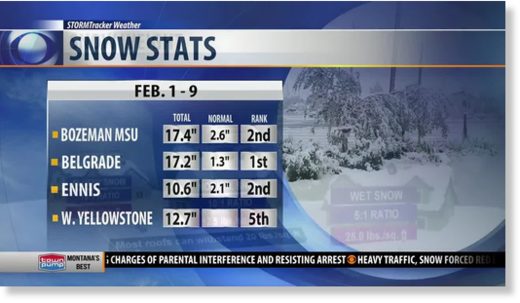 The first nine days of February have been impressive for snow across SW Montana, especially east of the divide.
The month began with near record highs wiping out most of the lower valley snowpack. That quickly changed by the 2nd of February with storm after storm through the 8th of February.
Many (not all) valleys east of the divide across SW Montana have seen between 1' to just under 2' of snow in the first nine days of the month
and ski resorts are reporting around 3.5' of new snow.