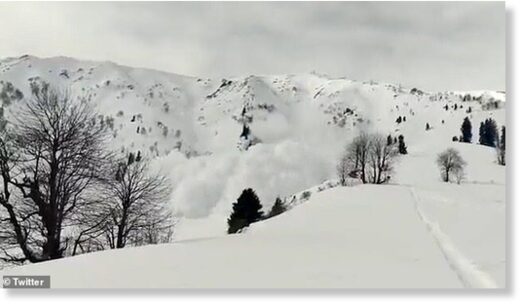 This is the terrifying moment an avalanche swept through a Himalayan ski resort in Indian-controlled Kashmir, killing two Polish skiers and burying 21 others under piles of snow.
Horrifying footage shows a wall of snow roaring down from the 14,400ft peak of Mount Apharwat and towards the group of skiers, sending them running for safety.
But a total of 21 foreign tourists and their two Kashmiri guides were caught in the massive avalanche and buried under the snow as they were skiing high in the mountains near the tourist resort town of Gulmarg, local police said.
High-altitude rescue teams rushed to the site on snow scooters and retrieved the bodies of the two Polish skiers, police officer Amod Nagpuri said.