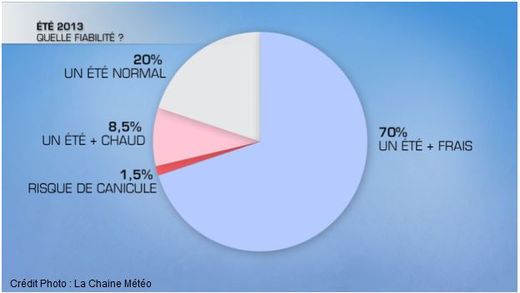 According to predictions of the French Canal Meteo, there is a 70% chance of a complete absence of summer in Western Europe this year, making it one of the coldest and wettest summers since 1816 - almost 200 years.
This would occur because this year's long, late winter has cooled the ocean, which, coupled with weak solar activity in recent months, could have a direct effect on the climate.
The last time this happened was in 1816, known as the "year without a summer" or "the year of poverty." At that time the sun was in the midst of the Dalton Minimum, when magnetic activity was extremely low, and Tambora volcano erupted in Indonesia with a column of smoke so thick that it caused a decline in world temperatures.