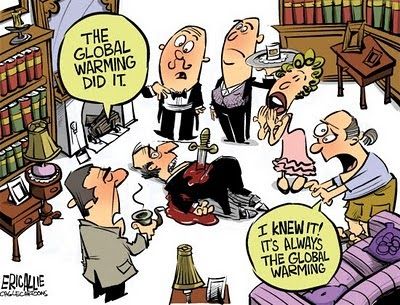 Recently, three researchers at the University of California, Berkeley, had a study published that claimed that a "substantial" correlation between violence and climate change could be made.
They cited sixty studies from around the world that, according to a
BBC World Service article
, demonstrated that "even small changes in temperature or rainfall correlated with a rise in assaults, rapes, and murders, as well as group conflicts and war."
Apparently they missed the data on World War II's Battle of the Bulge or the siege of Stalingrad, both of which were fought in freezing weather. Earlier, Napoleon ran into a similar problem when he wanted to conquer Russia.
We have now reached a point in the Great Global Warming Hoax where pure absurdity is the norm for claims made on behalf of a warming cycle that ended around 1996.