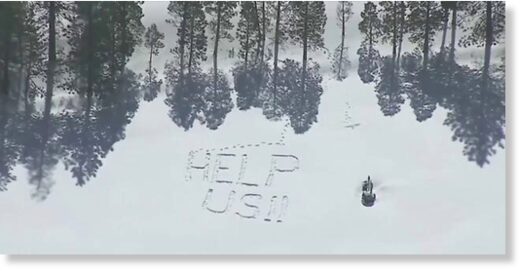 Residents in the Southern California are pleading for more help as some remain in an increasingly desperate situation after a massive snowstorm overwhelmed the area.
AIR7 HD, from our sister station, ABC7 Los Angeles, flew over the Lake Gregory area of Crestline Friday afternoon and captured a large message written out in the snow that read "HELP US!!"
Despite facing treacherous roads, aerial footage showed dozens of residents lined up at a food distribution outside a Crestline grocery store where the roof had collapsed earlier in the week.