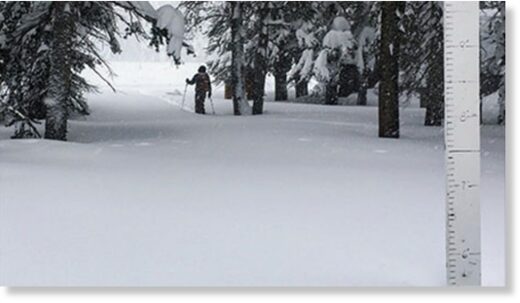 The recent winter storms that blanketed Yosemite National Park have set a record for the
snowiest December since 1980 when record-keeping started.
Just this week another 78 inches of new snow fell on Tuolumne Meadows
. That equals six feet of settled snow, according to park officials.
Adding that to the snow accumulation already this month, it brings the total amount to 154 inches to date. The previous most snow recorded in December was 143 inches in 1996.