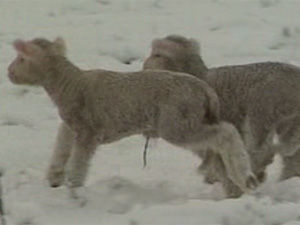 Farm lobby group Federated Farmers says this month's spring storm in Southland looks set to cause the agricultural sector greater economic losses than the Canterbury earthquake imposed on farmers, and they want the government to declare it an adverse event.
"Federated Farmers is now working with Agriculture Minister David Carter on a medium scale adverse event declaration," a federation spokesman said tonight.
Such a declaration could give help such as that provided to farmers in recent serious droughts, including funding for a rural support trust to offer financial advice.
Agriculture Minister David Carter will tomorrow visit the small farm the federation's national president, Don Nicolson, and his wife Gail run at Waimatua, southeast of Invercargill, and the farms of Matthew and Vanessa Richards and David and Alana Clarke.