A cold snap kept Europe in its icy grip on Thursday, pushing the death toll to 160 as countries from Italy to Ukraine struggled to cope with temperatures that plunged to record lows in some places.
Nine more people died in Poland overnight as temperatures hit minus 32 Celsius (minus 25.6 Fahrenheit) in the southwest, bringing the overall toll to 29 since the deep freeze began last week, national police said.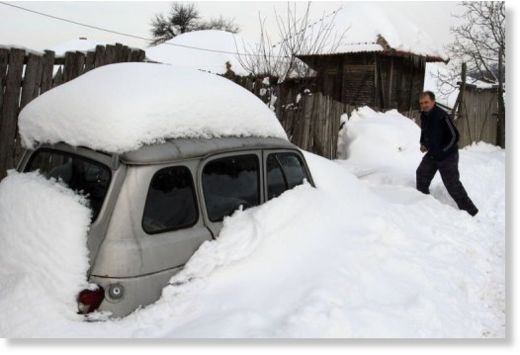 In Ukraine, tens of thousands of people have headed to shelters trying to escape the freeze that the emergencies ministry said has now killed 63 people.
Most of them literally froze to death on the street, with only a handful making it to hospital before succumbing to hypothermia, the ministry said.
Shivering and hungry, tens of thousands of Ukrainians have sought help in the more than 2,000 temporary shelters set up by the authorities to help the poor survive the fearsome spell of cold weather.
The shelters offer warmth and hot food in a country where temperatures fell to minus 33 degrees Celsius in the Carpathians in the west of the country and minus 27 in the capital Kiev.