Ice around the South Pole has expanded to cover a record area, scientists revealed yesterday - a month after saying that the North Pole had lost an unprecedented amount of its ice. Researchers say - rather confusingly - that both occurrences are down to the 'complex and surprising' effects of global warming. The record Antarctic sea ice cover was revealed in satellite images from the US National Snow and Ice Data Center in Colorado.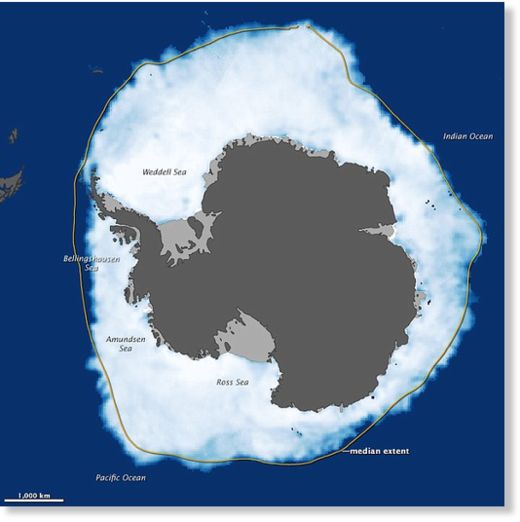 At the end of the southern winter in September, ice covered 7.51million square miles of sea -
more than at any time since records began in 1979
. For the last 30 years the amount of Antarctic sea ice has been increasing by 1 per cent each decade. While the rest of the world has been getting warmer over the last 50 years, large parts of the Eastern Antarctic have been getting cooler. Scientists say a cooler Antarctic fits in with the unpredictable nature of climate change.