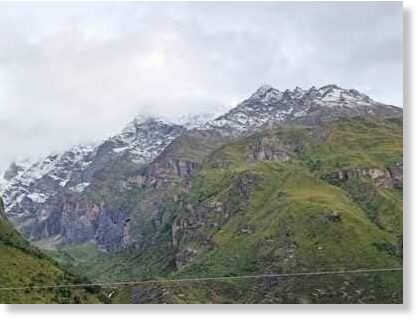 Due to the rain in the hilly areas of Uttarakhand for the last few days, the cold has gradually started increasing in the mountains.
Along with this,
snowfall has also started in the higher Himalayan regions.
The first snowfall of the season occurred on the peaks of Badrinath on Tuesday morning.
Until now, Nandashtami (September 13) was considered to be the beginning of winter.
But this year snowfall has started in the high Himalayan regions already a fortnight earlier.