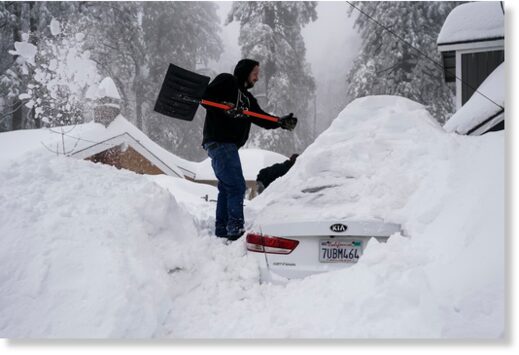 The winter that wouldn't quit showed up again in the Sierra Nevada region of California and Nevada on Tuesday.
The fast-moving, blustery storm wasn't expected to last long, but it was enough to require chain controls on some trans-Sierra highways and add to staggering snowfall totals left by an exceptional series of winter storms.
"A blast back to some wintry weather today with wind and snowfall," the Mammoth Mountain ski resort wrote on its web page.
The early morning temperature was just 18 degrees (-8 Celsius).