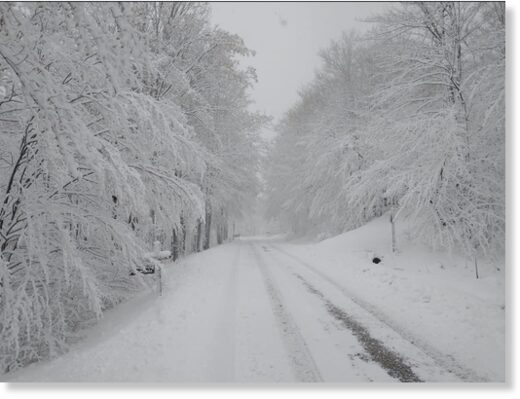 The National Weather Service in Pittsburgh reports the Tucker County town of Davis officially received 20.3 inches of snow during the first three days of May. The accumulation is an all time record for anywhere in West Virginia for snowfall in the month of May.
"We had started to make the transition. The trees had budded, flowers were coming up, and people were cutting their grass last week. All of the traditional signs of spring were happening and all of a sudden we had three days of snow," said Davis Mayor Alan Tomson.
It wasn't just three days of snow. It was three days of driving, pounding, wet snow which quickly started to pile up each night.