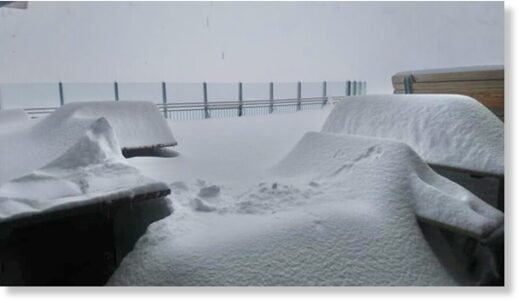 Ski areas in the Alps and Pyrenees have reported another pre-main-season snowfall to start this week, with the snow falling down to resort level at many areas.
There was heavy snowfall in the Western Alps and Pyrenees on Monday and then heavier snow further East by Tuesday morning.
Although few are publishing official snowfall stats yet, numbers varying from 5-20cm (2-8 inches) were widely reported although some said they had had 80cm (32″) by Tuesday morning.
About 25 ski areas are now open in the Alps and Scandinavia and the first ski areas have also opened in Canada and the US for 20-21, where widespread snowfall across the continent has also been reported.