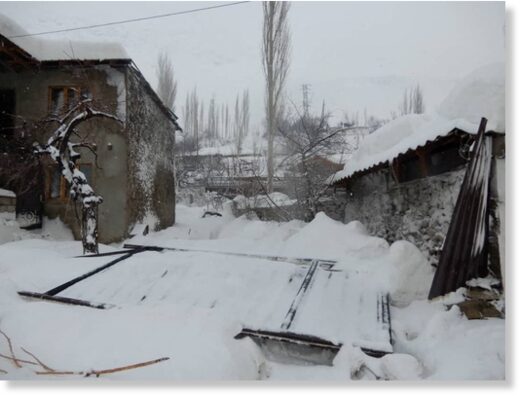 A series of avalanches has killed 10 more people in eastern Tajikistan, the Central Asian nation's government said on Thursday, bringing the death toll over the past two days to 20 and forcing hundreds of families from their homes.
Most of the avalanches hit the Gorno-Badakhshan autonomous region, which borders China and Afghanistan, and where more than 400 households have been relocated away from dangerous areas.
Avalanches have hit homes as well as roads, the government said, and all international traffic has been suspended.
The mayor of provincial capital Khorog, Rizo Nazarzoda, urged its 30,000 residents to stay at home as heavy snow and rain fell.
Videos from the area showed one-storey buildings covered up to their roofs with snow and ice blocks, with rescue teams digging through the snow in search of bodies.