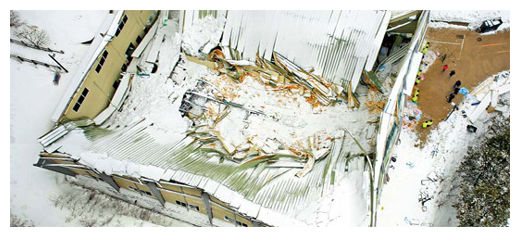 The resort collapse in Gyeongju, North Gyeongsang Province on Monday night that killed 10 students and injured 105 was no freak accident.
Record snowfall in southeastern Korea on Nov. 9 had already caused five roofs in the neighboring port city of Ulsan to cave in and another 27 reports of possible structural failure at factories and homes.
On Feb. 10, the roof of one autoparts maker in Ulsan caved in crushing one worker to death, and on Feb. 11, the roof at another factory nearby collapsed, killing one worker and injuring two others.
Gyeongju, just 20 km away from Ulsan, saw 50 to 60 cm of snowfall since Feb. 9, but nobody took the time to voice concerns as hundreds of students piled into the gymnasium at the snow-covered resort.