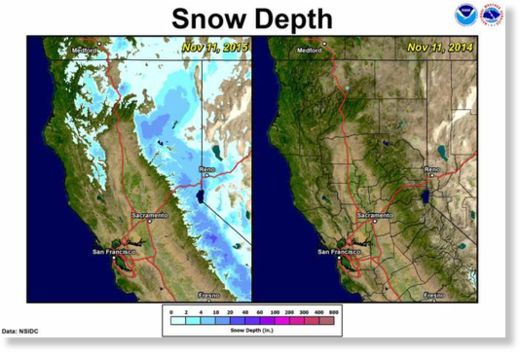 Snow may have returned to vast portions of the Sierra Nevada, but a Bay Area meteorologist says it's far too soon for drought-weary Californians to start celebrating.
Cheers erupted on social media Wednesday when the
National Weather Service posted a colorful map that showed 58.7 percent of the Sierra is now covered by snow,
compared to 0.6 percent on the same day a year ago
. A month ago, there was no measurable snow coverage in the Sierra.
The current snow coverage, however, is more of a thin sheet than a fluffy blanket. The average snow depth along the Golden State's mountain spine was just over 4 inches, noted Jan Null, a former National Weather Service forecaster. Maximum snow depth was almost 25 inches.