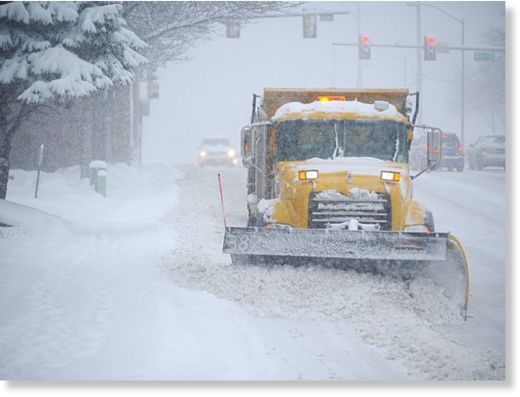 Sioux Falls set a snowfall record
for the second time this month Monday.
The National Weather Service reported that 8 inches of snow had fallen at the Sioux Falls airport by 9 p.m., beating the old record of 7.4 inches set in 1954. The NWS said more than 3 inches were possible to fall in the city by noon Tuesday.
A winter storm warning remains in effect until Tuesday night.
Parts of Sioux Falls shattered the previous record at the airport on Nov. 20 when 14 inches fell in the southern part of the city. Tea reported 18 inches that day.