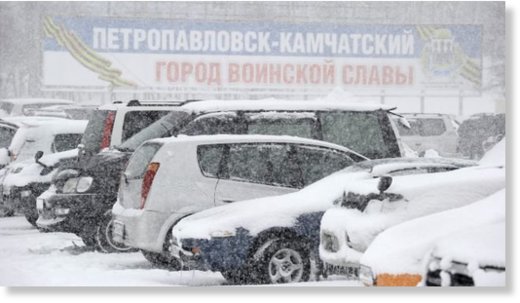 In Kamchatka, the airport "Yelizovo" was closed due to coming to the region of a snow cyclone.
The ministry reported that a powerful cyclone from Japan hit the southern regions of Kamchatka and brought heavy snow and wind.
Rescuers were working on high alert to quickly respond to possible emergency situations. However, residents of the region do not survive because of huge snowdrifts and snowstorm.
Social networking photos and videos reveal the snow disaster.
Here some video's from Kamchatka, all posted Dec 26, 2015.