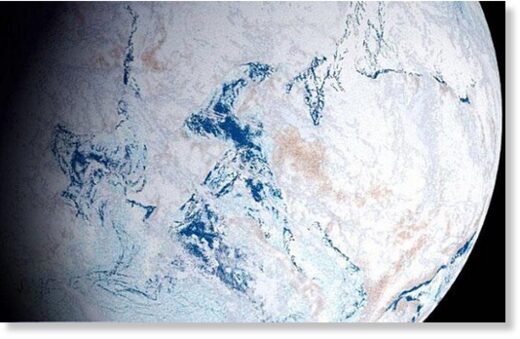 Experienced data analyst, 10-year Wall Street veteran, and self-proclaimed "Mrs. Smarty Pants,"
Zoe Phin of phzoe.com
crunches the data on GLOBAL SNOWFALL and reveals a surprising trend (surprising to the alarmists, at least).
Zoe was curious to know what the global snowfall trend was in this era of "extreme global warming."
"Luckily," she writes, "NASA covertly provides us with all the necessary data to figure this out."
Zoe downloaded all available monthly images from 1980 to 2020 (inclusive), such as the one shown here: