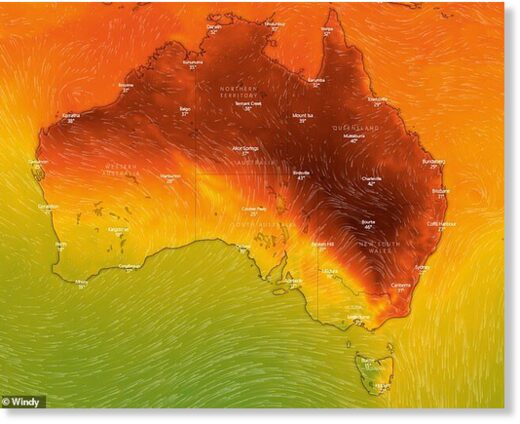 Australians have sweated and shivered on a day of extreme weather across the country on the first day of summer.
The brutal weekend heatwave has continued in large parts of the country's east and south, with temperatures reaching well into the mid-forties in central NSW, Queensland and South Australia.
The Bureau of Meteorology issued an extreme heatwave warning on Tuesday after
temperatures peaked as high as 18C above average.
On the other end of the scale,
snow is due to hit alpine regions in Tasmania on Wednesday.