Researchers at the University of Bath have discovered that a bacterium that causes Lyme disease originated in Europe, rather than in North America as previously thought.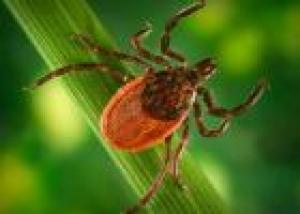 ©CDC/ James Gathany; William Nicholson
The blacklegged tick Ixodes pacificus, a known vector for Borrelia burgdorferi, the pathogen responsible for Lyme disease.
The bacterium responsible for Lyme disease, Borrelia burgdorferi, originated in America, or so researchers thought. Now, however, a team from the University of Bath has shown that this bug in fact came from Europe, originating from before the Ice Age.
By understanding the origins of the bacterium and how it has evolved so far researchers hope to be able to predict how it will continue to develop, and so find ways to prevent its spread.