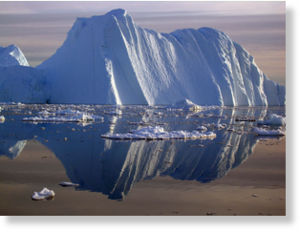 Contrary to the conventional wisdom of the day, the real danger facing humanity is not global warming, but more likely the coming of a new Ice Age. What we live in now is known as an interglacial, a relatively brief period between long ice ages. Unfortunately for us, most interglacial periods last only about ten thousand years, and that is how long it has been since the last Ice Age ended.
How much longer do we have before the ice begins to spread across the Earth's surface? Less than a hundred years or several hundred? We simply don't know.
Even if all the temperature increase over the last century is attributable to human activities, the rise has been relatively modest one of a little over one degree Fahrenheit - an increase well within natural variations over the last few thousand years.
While an enduring temperature rise of the same size over the next century would cause humanity to make some changes, it would undoubtedly be within our ability to adapt. Entering a new ice age, however, would be catastrophic for the continuation of modern civilization.