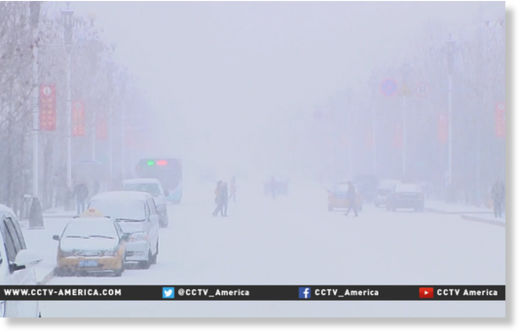 Heavy snow has blanketed a large swath of north China on Monday, Oct 26th, disturbing traffic but bringing beautiful winter scenery.
A snowstorm hit Mohe, China's northernmost county in Heilongjiang Province, from early morning on Monday.
The depth of snow reached 8 centimeters (3.14 inches) by 17:00 and the heavy snow brought the visibility down to less than 100 meters (328 feet) as well. Vehicles have to slow down on snow-covered roads, while the local sanitation department dispatched snowplows to clear up the roads.