Extreme Temperatures
Sciare che Passione - Skimania.it
YouTube
Sun, 19 Sep 2021 13:11 UTC
---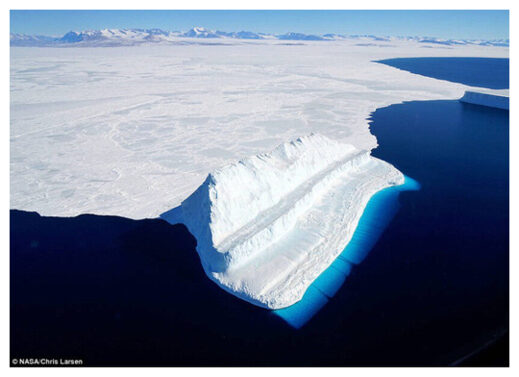 East Antarctica, which covers two thirds of the South Pole, has cooled a whopping 2.8°C over the past 4 decades; West Antarctica approximately 1.6°C. ..only tiny Antarctic Peninsula saw statistically insignificant warming.
German climate website
Die kalte Sonne
posted its
64th climate video here
and examined a new paper on Antarctica by Zhu et al (2021): "
An Assessment of ERA5 Reanalysis for Antarctic Near-Surface Air Temperature
"
The European Center for Medium-Range Weather Forecasts (ECMWF) released its latest ERA5 reanalysis dataset in 2017 and Zhu and his researchers compared the near-surface temperature data from ERA5 and ERA-Interim with the measured data from 41 weather stations.
They found that the temperature trend from ERA5 is consistent with that from observations.
The result: a cooling trend dominates East Antarctica and West Antarctica while a warming trend exists in the Antarctic Peninsula.
Note that the regions of east and West Antarctica combined are vastly larger than the tiny Antarctic Peninsula.
---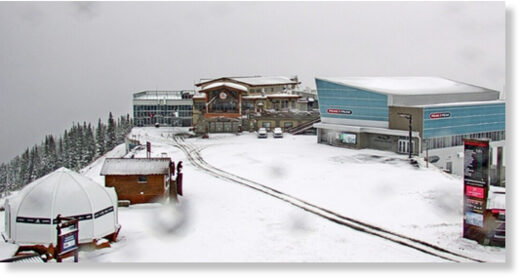 While the
heavy rains that drenched Metro Vancouver
this week may have left many residents feeling down, things are looking up for skiers and snowboarders, as the rain has translated to snow at the top of Whistler Blackcomb.
On Friday, weather cams on both Whistler and Blackcomb were showing
healthy helpings of the white stuff at and near the mountain peaks.
The winter season doesn't get underway at Whistler until Thursday November 25.
---
Tereza Pultarova
Space.com
Fri, 17 Sep 2021 23:04 UTC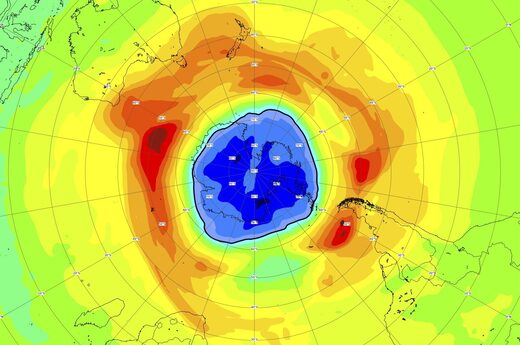 A giant
ozone
hole has opened up over Antarctica this year.
Already larger than the entire ice-covered continent, the ozone hole has surpassed the size of 75% of ozone holes measured since 1979
and is still growing. Scientists believe
climate change
might be the cause.
The Montreal Protocol
, signed in 1987, is frequently described as the world's great success story in battling human-caused destruction of the environment. The agreement banned harmful
chlorofluorocarbons and other substances known to destroy the protective ozone layer, which absorbs damaging ultraviolet UV radiation coming from
the sun
. The concentrations of the damaging substances in the atmosphere have leveled off since the protocol came into force and are slowly decreasing
, providing the foundation for the layer's gradual healing. But worsening climate change is now slowing down the recovery.
Comment:
'Unprecedented' heatwaves may be occurring, but this is in tandem with extreme drought, epic flooding, alongside a variety of other
unusual
phenomena
, including Earth's
weakening
magnetic field, none of which were forecast by those pushing the 'climate crisis' agenda. Moreover, even the ideologically blinded climate scientists have had to admit recently that extreme cold snaps are
increasing
, with numerous studies showing that our planet is, overall,
cooling
, and that we appear to be entering an ice age.
During the last little ice age, sunspot numbers decreased significantly, and it's likely that the real driver to the changes we're seeing on our planet today, and on
others
, is again due to waning solar activity as we
enter
a grand solar minimum.
See also:
And check out SOTT radio's:
---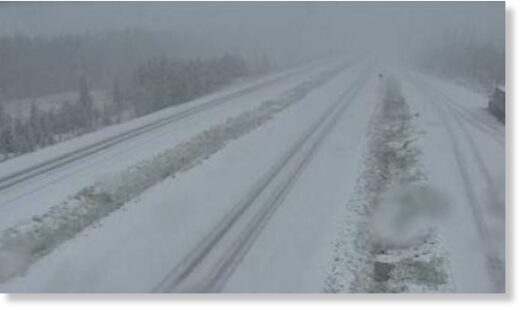 It's still technically summer, but travellers in the BC Interior were reminded Wednesday night of how quickly winter can arrive in Canada.
For the second straight evening, both the Coquihalla Highway (Hwy 5) and the Okanagan Connector (Hwy 97C) were hit with snow as the sun set and temperatures dipped.
Around 8 pm, the DriveBC Twitter account shared a photo from the Mine Creek webcam that showed snow falling on Hwy 5.
---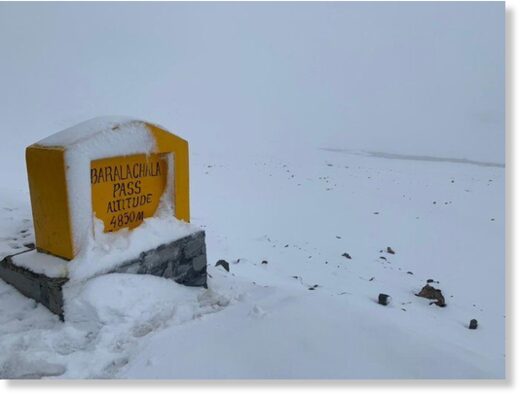 The Manali-Leh highway was on Monday closed for normal traffic after fresh snow at Baralacha pass in Lahaul and Spiti district.
Lahaul-Spiti SP Manav Verma said that according to the information received from Border Roads Organisation, there was fresh snow at Baralacha pass. As a result, traffic movement has come to a standstill on the highway.

The HRTC authorities at Keylong have suspended their bus service between Delhi and Leh since Sunday.
The SP said people were advised to avoid journey towards Leh until the situation improved.
Due to fresh snow at Baralacha pass the Manali-Leh route has been closed for traffic till further orders.
"Further updates will be given when the road is cleared by the BRO and traffic resumes over Baralacha Pass," he added.
---
Yle
Mon, 13 Sep 2021 18:14 UTC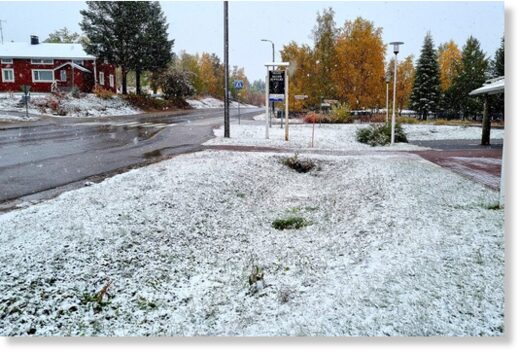 The first ice crystals of the season fell in Finnish Lapland on Monday.
Two centimetres of the white stuff covered the village of Näkkälä in Enontekiö, northwest Lapland, on 13 September around 10am.
However, because the flurries weren't recorded before 9am, Yle meteorologist Seija Paasonen said Monday's sprinkling does not officially qualify as the first snow of the winter season.
---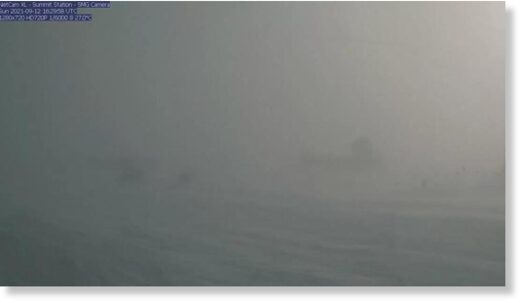 LARRY DELIVERS RECORD-SMASHING SUMMER SNOW TO GREENLAND
Hurricane-force gusts topped 100 miles per hour at Kulusuk Airport near Greenland's southeast coast, while record-smashing accumulations of summer snow battered the world's largest island.
The snow reached blizzard conditions at Summit Camp, a weather station at the island's highest point more than 10,000 feet above sea level,
with winds and snow so heavy that visibility was reduced to all-but zero.
"Ex-hurricane Larry is still haunting us,"
wrote
the Danish Meteorological Institute (DMI).
"Any way you cut it, this is going to be one for the record books," said Josh Willis, a lead scientist with NASA's Oceans Melting Greenland mission (who I assume will soon be out of a job).
---
Michael Fox
pri.org
Fri, 10 Sep 2021 14:36 UTC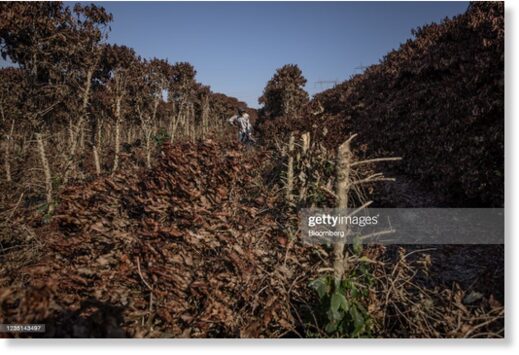 It's a typical weekday afternoon at Red Emma's coffee shop in Baltimore, Maryland. A handful of people sit chatting over wooden tables in the large open dining area.
Behind the counter, barista Najee Haynes-Follins makes an iced Americano at the machine. She's a member of the worker's co-op that owns and runs the coffee shop, restaurant and bookstore.
"What do I love about coffee?" Haynes-Follins asked. "I have ADHD, so stimulants are useful to me and so if I'm gonna focus in the morning, I'm usually drinking a cup of coffee in order to keep me a little bit in line."
She said Red Emma's coffee prices have stayed roughly the same recently. But that it might not be for long, due to
a major glitch in the global coffee supply. Brazil, the world's largest coffee exporter, was hit by unprecedented extreme weather that seriously damaged coffee crops — which may ultimately drive up the cost of coffee around the world.
In late July, southern Brazil was hit by uncommon freezing temperatures. Snow blanketed many hillsides. In coffee-growing regions, frost covered the fields. In one video shared online, a farm worker inspects coffee plants that have been devastated by the frost in the state of Minas Gerais. The leaves are dead and brown. The coffee beans are black and encased in ice.
---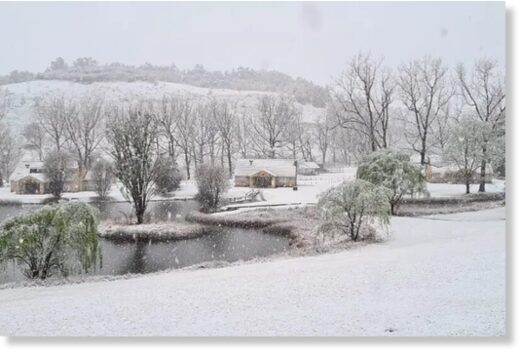 Snow lovers have been delighted
with yet another winter wonderland scene in the KwaZulu-Natal Drakensberg on Tuesday.
Snow fell in the Southern Drakensberg, Lesotho and parts of the Eastern Cape on Tuesday
leading to a flurry of photographs of the latest snowfall being shared on social media.
SA Weather Services Forecaster Lehlohonolo Thobela told the
South African
that the snow had started falling earlier on Tuesday but it was expected to be short-lived and to clear up overnight. He said snow had fallen in the Southern Drakensberg, parts of the Eastern Cape and in the Lesotho highlands.
---