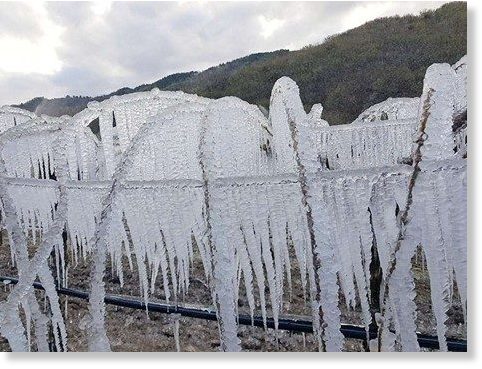 The wave of night frosts that are affecting much of Italy goes on.
In the north, the situation has reached an unprecedented level, with 8 hours below zero on the night of April 2 and minimum peaks of -6 °C. Even the anti-frost systems are struggling, because protecting an orchard with 5 °C below zero is not easy.
After three sleepless nights operating the anti-frost system, Davide Vernocchi, president of Apo Conerpo, is dispirited: "With these temperatures, this defense system is in crisis. We are talking about 5, 6 degrees below zero in some areas of the province of Ravenna
. Apricots, peaches, plums, kiwis: in some cases, the damage is of 100%
. There will be less work for everyone. Nature has cruelly solved one of our great concerns: the lack of manpower. Paradoxically, several farmers in the next few months will have to go looking for work somewhere else".