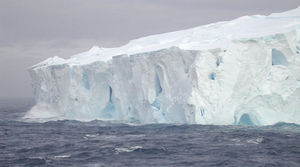 Sea ice extended further north in the Southern Ocean during the last Ice Age than previously thought, a New Zealand research team has found in a study that could improve predictions of climate change.
The team from the University of Otago, led by PhD student Ceridwen Fraser, delved deep into the genetic code of modern-day bull kelp from samples taken from many sub-Antarctic islands, as well as New Zealand and Chile.
The findings showed that southern bull kelp, Durvillaea antarctica, had only recolonised the sub-Antarctic islands in the past 20,000 years after the retreat of sea ice.