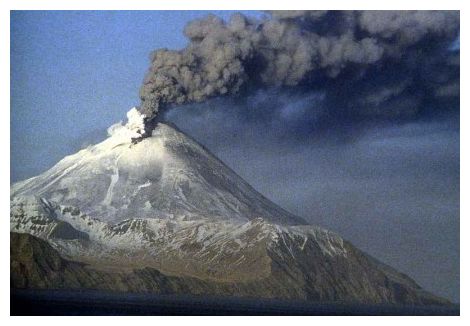 Have you noticed that this December is unusually cold so far? Could the fact that we have had a record number of volcanoes erupt in 2013 be responsible? Certainly an
unusually calm solar cycle
is playing a significant role in producing all of this cold weather, but as you will see below the truth is that throughout human history volcanic eruptions have produced some of the coldest winters ever recorded.
In fact, there have been some major eruptions that have actually substantially reduced global temperatures for two to three years. So should we be alarmed that the number of volcano eruptions this year was the highest ever recorded? Could it be possible that we are heading for a period of global cooling as a result?
And if the planet does cool significantly, could that lead to widespread crop failures and mass famine? Don't think that it can't happen. In fact, it has happened before and it is only a matter of time until it happens again.
I knew that we were seeing an unusual amount of volcanic activity around the planet so far this year. In fact, I wrote about it in my recent article entitled "
Why Have 10 Major Volcanoes Along The Ring Of Fire Suddenly Roared To Life?
" But I had no idea that we were on the verge of a new yearly record.