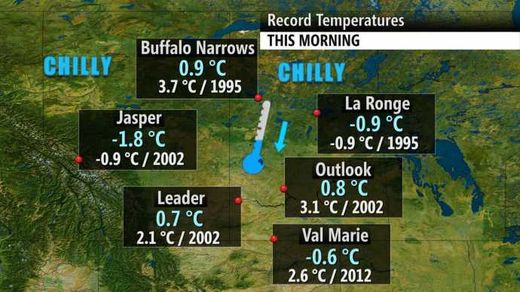 Of course, there's nothing unusual about record cold.
"We're a couple weeks shy of the official start to summer, but we won't be offended if you don't quite believe us," says the weather network.
Saturday morning (June 7) saw temperatures hovering around zero - yes, zero - degrees (32 F), as overnight temperatures plunged to uncomfortably cold levels.
Thanks to Argiris Diamantis and Terry Homeniuk for
link
Here's more proof that even Canadians are surprised at the change in climate patterns...summers 2 weeks away and its still a winter wonderland!!!

Snow in June? Warning issued for northern Manitoba

Thanks to John Topal for this link