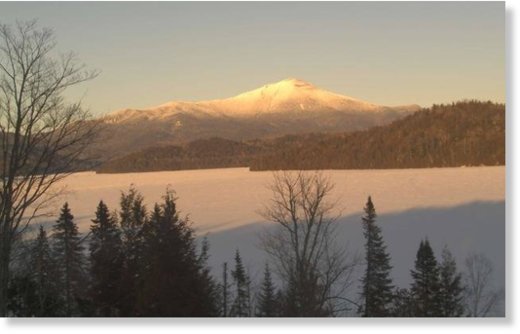 While New York City had its
coldest start to Valentine's Day in 100 years on Sunday
, it would seem balmy compared with the wicked wind chill at upstate Whiteface Mountain.
As temperatures dropped across the Northeast from the blast of a polar vortex, the wind chill at Whiteface, near Lake Placid, made it feel like a body- and mind-numbing minus 114 degrees late Saturday and into Sunday.
Central Park could only muster a minus 1 degree.
The Wild Center, which works with the Atmospheric Science Research Center at SUNY Albany, recorded the frigid temperature from a research station at the mountain's summit.