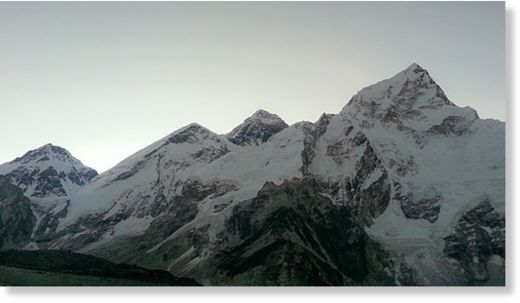 This year's only expedition to the top of Mount Everest fell short of reaching the mountain's peak due to heavy snow, meaning that no one will step foot on top of the world's tallest mountain this year.
Heavy snow has fallen around Mount Everest in Nepal's Himalaya Mountains over the past weeks and has made some parts of the climb too difficult to navigate, forcing many people to abandon their attempts at climbing Everest.
More than 2 feet of snow fell at Everest's base camp around the middle of September,
causing the conditions along the climbing routes to deteriorate and Sherpas to work on clearing the routes before climbers could trek up the mountain.
Nobukazu Kuriki was the only person who was attempting to climb to the top of the 29,029-foot (8,848-m) peak this fall following the feet of snow, but he was forced to turn around last weekend due to the abundance of snow.