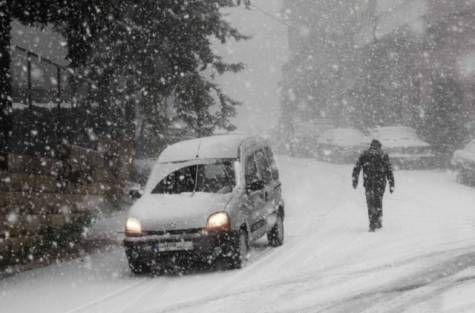 Bad weather has brought misery to Syrian refugees living in Lebanon and Syria.
Abnormal storms which for four days have blasted the Middle East with rain, snow and hail have left at least 11 people dead and brought misery to Syrian refugees huddled in camps.
Officials reported that two women were found dead in the West Bank on Wednesday after their car was swept away in floods, while a 30-year-old man froze to death in Taalabaya, in Lebanon's Bekaa province, after he fell asleep drunk in his car.
Snow carpeted Syria's war-torn cities but sparked no let-up in the fighting, instead heaping fresh misery on a civilian population already enduring a chronic shortage of heating fuel and daily power cuts.
In Occupuied Jerusalem, schools closed at midday and driving wind, hail and rain battered the city as temperatures hovered just above freezing and the polar air mass moving down from Russia sent temperatures plummeting as far south as Cairo.
Raging winds and flash floods caused widespread damage to infrastructure across the Palestinian territories.
"The Palestinian infrastructure is deeply flawed and unable to handle weather like this," said Ghassan Hamdan, head of medical relief in the northern city of Nablus.