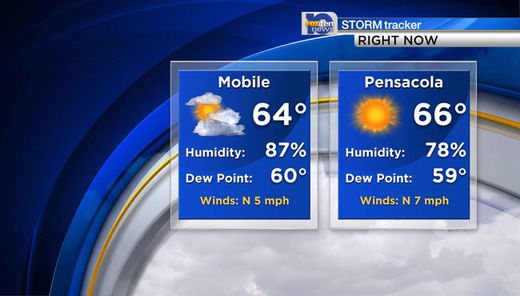 Forecasters say Mobile has broken a 128-year-old record with a low temperature of 64 degrees.
The National Weather Service says the low Thursday morning was 1 degree cooler than the low of 65 degrees set in 1886.
The weather service says Huntsville tied a record low for the date of 59 degrees set in 1945, and temperatures were in the mid- to upper 50s across north Alabama.
The unseasonably cool temperatures are supposed to continue during the day with highs expected below 90 degrees across the state.