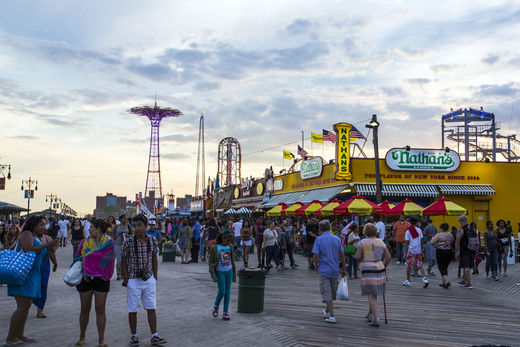 The summer of 2014 has been one of the mildest on the books - and could be the first summer in a decade without a heatwave.
"It wasn't clear if it was going to be a hot or a cool summer," said National Weather Service meteorologist David Stark. "We started out the year very cool and it seems like we just continued that. It doesn't look like we have any heat waves in the near future."
Instead of searching for the skimpiest outfits to battle the sizzling sun, New Yorkers are reaching for their sweatshirts.
"It's been so much colder this summer," said Susan Vartholomatos, 51, who broke out her bikini for a beach day Friday afternoon. "In the morning, when I go out to my terrace, I need a sweatshirt."
Vartholomatos said she wishes it was hotter, adding "I'd take heat and humidity over snow any day."
Only four days have hit 90 degrees this summer, three in July and one in August, with the hottest temperature on the books clocking in at 91.