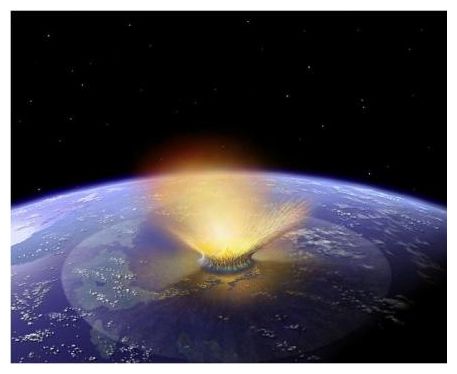 Sydney -- A huge meteor striking Earth 2.5 million years could have generated a massive tsunami and plunged the world into the Ice Ages, Australian researchers suggest.
Scientists at the University of New South Wales say that because the meteor -- more than a mile across - crashed into deep water in the southern Pacific Ocean, most researchers have discounted its potential for catastrophic impacts on coastlines around the Pacific rim or its capacity to destabilize the entire planet's climate system.
"This is the only known deep-ocean impact event on the planet and it's largely been forgotten because there's no obvious giant crater to investigate, as there would have been if it had hit a land mass," lead study author James Goff said in a university release Wednesday.
Goff is co-director of UNSW's Australia-Pacific Tsunami Research Centre and Natural Hazards Research Laboratory.